House extension
|
Side extension
|
Rear extension
|
Kitchen extension
|
Planning permission
Two storey house extension
|
Single storey house extension
|
Porch
House extension specialists & builders in Wood Green N22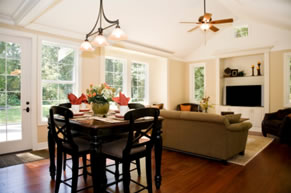 Get that extra room in house you always wanted and increase the value of the house by bilding an extension. Building an extension in London - Wood Green N22 can provide you with that extra space to extend your kitchen and convert it into one large open plan living space. The financial situation in country might not leave no other choice but to build a house extension to avoid trying to sell your house and move to a larger one. House extensions are subject to a planning application that must be approved by your local Wood Green N22 council.
Adding an extension to your house in Wood Green N22 London is obviously dependent on whether or not you have the available land adjacent to your property. If it is available an extension may be a more viable option compared to moving house, especially in areas where the difference in price of a house compared to the next size up is a daunting prospect. House extensions can create hassle - you may not be able to use your drive or garden for a few months. But you have the advantage that you don't need to move, and therefore, you are not dependent on selling your property and finding a new one that suits your needs - both within a time limit.
The costs of building a house extension in Wood Green N22 can add up as with moving house. You will have the initial costs of using an architect to draw up the plans and submit them to the council for planning permission and building regulations approval. And, of course, the council require a fee - in fact two fees - one for planning permission and one for building regulations approval. The fees for the building are, in general, going to be the largest outgoing, though you must remember that there may be additional costs depending on the type of extension you are planning. For example, if you are extending a room by knocking down an outside wall, you will have to pay a structural engineer to calculate the size of the RSJ (the beam that supports the wall above the new gap), and a quantity surveyor to calculate the cost of the bean. Sometimes, plans have to change after work has started and this may involve extra costs. We, as builders, can quote you for what we can see, quotes can change if extra work below ground is required.
For free house extension quotes from local building company, please complete the free quotation form located on the left hand side of this page.
Click here to view all building works in Wood Green N22 undertaken by Sandhill Building Solutions.